DINING
at Sundown Villa
Meals at Sundown are events to be remembered. Whether you are enjoying breakfast set on the private gazebo at the end of Sundown's 100-ft. dock, or you are enjoying Sundown's legendary Jamaican Jerk Beach Barbecues, meals will become the highlight of your vacation.

How we stock our Villas

Guests have two options when it comes to how to pay for their food and drinks. Guests can either choose the ALL-INCLUSIVE PACKAGE when they pay for their villa, which covers all expenses up front, or they may choose to pay for the groceries purchased at the end of their stay. Either way, we will do all the shopping for you!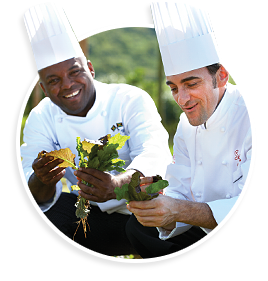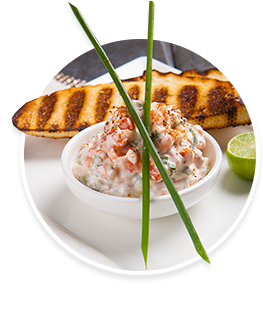 Food & Drink Options

Once you decide how you will pay for your groceries, our chefs will provision the pantry with food for your first night's meal and your first morning's breakfast. He will then sit down with you and put together a plan for the remainder of your stay. You can plan each meal or put yourself in our chef's capable hands and let him surprise you.

Fully equipped large kitchen with "open door policy."
Delectable meals served indoors or under the stars on the beach.
Formal indoor dining table that seats 10.
Outdoor covered dining table that seats 16.
Outdoor redbrick barbecue grill on the beach.
Bonfires for toasting marshmallows.
VIEW PHOTO GALLERY